03 May

William Nunez

When William Nunez came to UPS one year ago, he was overwhelmed with health challenges and obstacles that interfered with his quality of life. William's dependency issues had resurfaced, a situation he was all too familiar with having battled substance abuse since the age of fourteen. His life was a self-described "roller coaster," as finances, dietary habits and personal relationships took a downward spiral.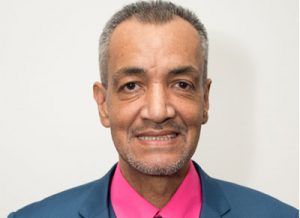 William was in need of compassionate care and support, and Unique People Services was there to help turn his life around.
Program staff worked closely with William to ensure he adhered to his medication and attended all of his medical appointments. He was immediately linked to community resources and other support services which helped him to devise a relapse prevention plan. UPS' bilingual staff added an extra level of comfort for William, whose first language is Spanish.
The personalized care and encouragement he continues to receive at UPS has been vital to improving his health and well-being. William regularly attends all of his appointments, maintains a positive outlook on life and he continues to show motivation toward the future. He's even mastering his cooking skills, trying out healthy new recipes in the kitchen.
William's trust and rapport with staff have grown immensely. He's grateful for the strong support system UPS provides, and considers his to be the best program at the agency since it helps to transform individuals' lives. He's learned how to be more productive and now sets goals to better himself each day.
William has also learned a few life lessons, including the importance of being more sensitive to those in his inner circle while realizing that his health struggles are "not all about (him)." That philosophy has helped him strengthen his bond with his family, who William calls his "number one supporter and provider." For staff, William is a "model participant" who represents everything the program stands for: the ability to become empowered, to never lose hope and the ability to live a happier, healthier life in the community.
Please join the UPS team in congratulating William Nunez as our Individual of the Month!