20 Jun

Springing Forward to Our Next Milestone

It has been a busy spring for our construction team, as the countdown continues to the opening of Unique People Services' first affordable housing complex. With every brick, beam and tile, Lynn's Place is coming to life at a rapid pace, and we couldn't be more delighted!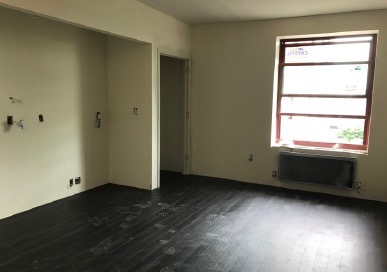 So what's been happening at 1060 Rev. James A. Polite Avenue? Carpenters, painters, electricians and tile fitters have been working floor-by-floor to make sure each apartment becomes a safe, beautiful home for our residents.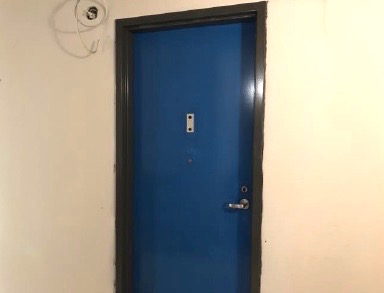 Doors are currently being painted on the 4th, 5th and 7th floors; bathroom wall tiles, plumbing and light fixtures are being installed throughout the units; in addition, power installation is occurring across the 7th floor.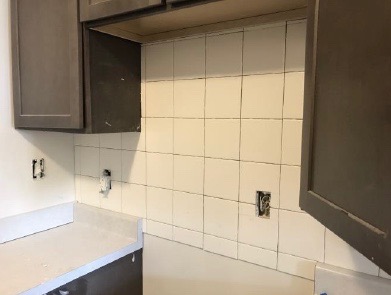 On the first floor, walls and ceilings continue to be painted, as workers adjust elevators cabs in the building for maximum safety. Cooktops, cabinets and a ceramic back splash are currently being installed in all kitchens.
Upcoming work includes concrete paving at the rear yard of the complex, the installation of trash chute compactors, handrails, laundry equipment, and additional taping of cellar floor walls. Solar panel installation on the roof is also expected to begin shortly.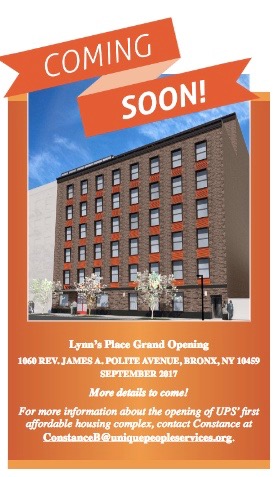 Watch this space for more Lynn's Place updates, including information on our exciting ribbon-cutting ceremony to be held at the end of September!