02 May

Robert Archibald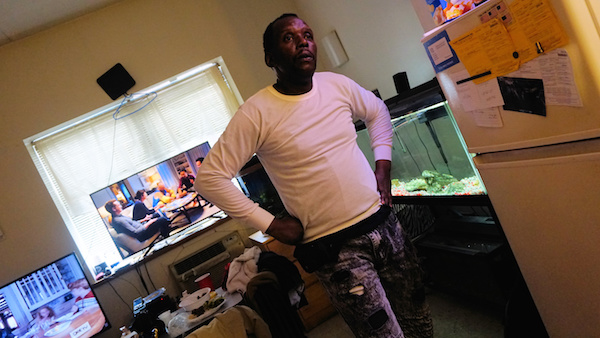 Our Individual of the Month is Robert Archibald. And, according to Robert, "I am on the move."
Robert has been a resident in a UPS facility for several years and has now progressed to the point where he is able to live independently. He is now preparing to move into his own permanent housing within the community.
He credits this major change in his life to the support he has received from his UPS case manager and fellow residents, as well as the personal confidence and skills he has developed because of his experience. Robert says, "Without the support of my case manager, this never would have happened. I am looking forward to living on my own, but will still keep in close touch with the many friends I have made at UPS."
According to all who know him, Robert is a gentle man, warm and caring, and actively interested and involved in the welfare of not only his fellow residents, but people in the community. Robert has made many friends during his stay and is constantly on the lookout for ways in which he can assist them. Whether they have mobility issues and need help moving around the facility, or they have visual disabilities and need to be accompanied around the building, Robert is always there to help.
Once Robert was accepted into the program, he never looked back at his old lifestyle. The welcoming acceptance he received from UPS personnel gave Robert the courage to make changes in his life that ranged from following a healthy lifestyle (complete with daily exercise) to continuing his education.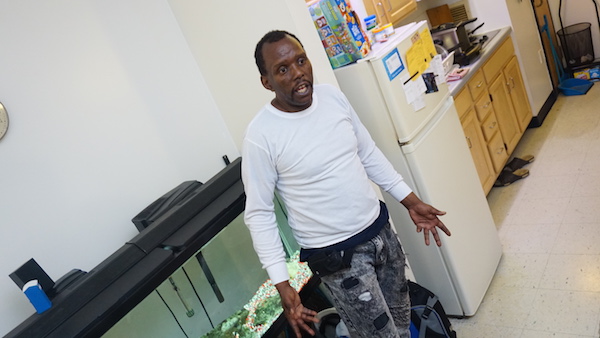 It has not been an easy road for Robert. However, this doesn't stop him from working and learning. "I enjoy fixing things and I love to learn new things. I love construction work and maintenance. I've worked at many construction sites over the years. As part of my program at UPS, I'm currently taking classes at a technical college to learn about commercial heating and refrigeration. I'll take more classes in construction in the fall."
Since he has been at UPS, Robert has put this interest in working with his hands to good use by working as a stipend worker for the UPS maintenance team. In fact, he is active in maintenance at his residence, where he has assisted with multiple tasks including boiler issues, emergency repairs, and snow removal, to name a few. Residents report that he is also great at food shopping and displays a keen ability when it comes to healthy eating and budgeting.
Robert also loves attending community meetings where he willingly shares his point of view and understanding of issues with all involved. Robert has a reputation of being helpful and reliable. His comment is, "It's important to help others and to work together to a job done." He works with the staff to complete tasks around the facility and is willing to lend a hand to anyone who needs assistance.
In addition to helping out around the home and hanging out with other residents, Robert is well known for his fish. He has an incredible fish tank, which is the focus of his hobby: collecting exotic fish.
Congratulations to Robert Archibald the UPS Individual of the Month.