EVERSON GIBSON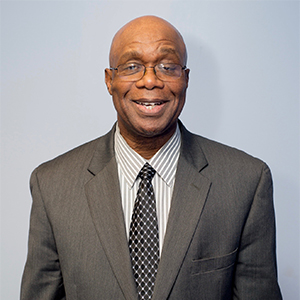 From 1987-1996, Everson served as Group Home Director at the Edwin Gould Services for Children, overseeing administrative functions, social services staff and a program budget of $5,000,000. He was later promoted to Deputy Executive Director (after serving as Interim Executive Director), where he was responsible for oversight of the Quality Assurance Department and corporate compliance. Everson worked closely with the Chief Fiscal Officer to maximum revenues and was instrumental in the development of new programs, which helped to expand the agency.
As UPS' Administrative Director of Quality Assurance and Human Resources, Everson monitors the quality of programs and services, while providing strategic plan analysis, audit implementation, incident risk assessments and budget management. He also serves as UPS' Corporate Compliance Officer and HIPAA Security and Privacy Officer, ensuring the agency meets all industry standards and objectives.
Everson holds a B.A. in Political Science and a Master's Degree in Public Administration from Brooklyn College.