AZIZA ANDERSON, MPA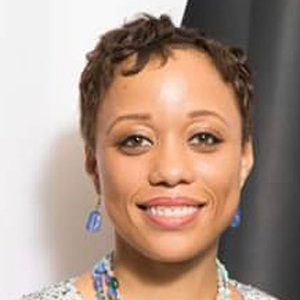 Aziza E. Anderson serves as Chief of Staff at Unique People Services. Aziza brings experience leading and implementing strategic initiatives, managing programs and performing organizational oversight in the private, federal and nonprofit sectors. Aziza collaborates closely with the Executive Director and key stakeholders in support of greater impact and positive change making for our most vulnerable individuals and families.
As the Chief of Staff and a member of the Executive Leadership team, she ensures organizational priorities align with the achievement towards the UPS strategic plan. Her organizational and project management skills support UPS expansion of its housing development and health services portfolio.
Aziza is a proud Bronxite and global citizen that has lived, worked and served in five continents. She values reflective life-long learning, quality health and education access, the arts, travel, nature, humor and enjoys spending time with her family.
Aziza is a Williams J. Clinton Scholar and National Urban Fellow, one of the country's top leadership development programs. She holds a Bachelor of Science in Public Relations and International Studies with honors from SUNY Fredonia and Masters of Public Administration from the Marxe School of Public Affairs, CUNY Baruch.