03 Apr

Louis Diaz

"To truly have a zest for life, you must squeeze all the juice out of it… Especially, the lemons. Believe it or not the make life even more delicious. The lessons you get out of them make you strong, resilient and amazing".- Jenny G. Perry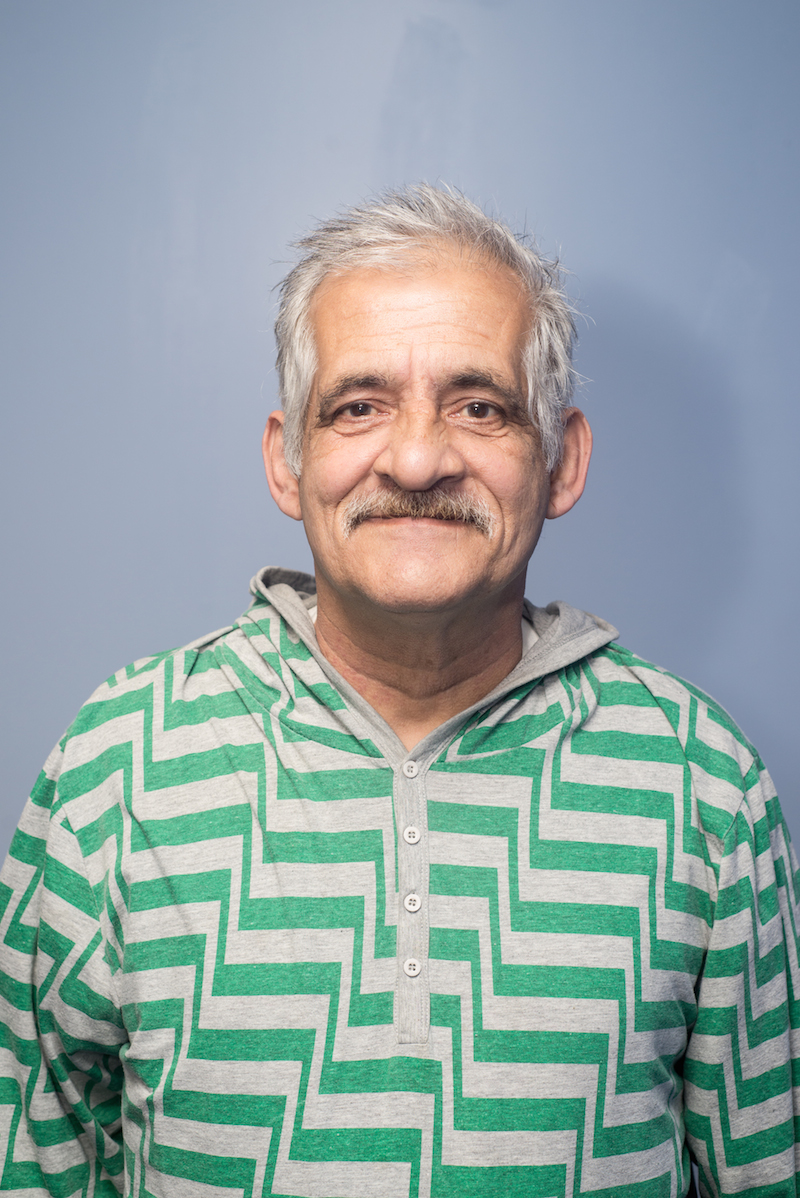 Louis Diaz has a zest for life! He is optimistic and engaging. His appreciation for life's everyday gifts shines through in his every word and action. That is why he was selected as the April Unique People Services Individual of the Month.

Louis Diaz came to Unique People Services (UPS) in 2016. Mr. Diaz is a participant in our Care Coordination Program. A Bronx native, he heard about UPS from his doctor. Mr. Diaz previously attended another Bronx organization but decided to give UPS a chance. He's glad he did.

"When I arrived, one of the first things that struck me about the organization, was that "UPS has the courage to care," said Mr. Diaz.

His journey to UPS has been interesting. For almost 25 years, Mr. Diaz lived in California. While living there he volunteered at another organization, running peer groups and teaching self-defense classes. When he returned to NYC, he picked up where he left off and also ran peers groups at another Bronx organization. "I truly enjoy helping others" he shares. As an example of his giving spirit, he currently, volunteers at the UPS Food Pantry.

Established in 2009, the UPS Food Pantry, is operated by the agency's Care Coordination Program and helps to fulfill UPS participants and local community residents' nutritional needs through healthy, affordable food options. At the Food Pantry, Luis stocks the shelves keeps track of the inventory and helps to distribute the food items. "The UPS Food Pantry is the best I've ever seen," states Mr. Diaz, "the food I receive here helps me to eat healthily and gives me the opportunity to give back." Staff also happily reports, that Mr. Diaz is so helpful, that they sometimes have to tell him to slow down!

With a warm and inviting personality, Mr. Diaz has developed strong relationships at UPS. "Mr. Diaz is a wonderful role model for his peers, states UPS staff. "Luis maintains his medical regimen and is a model participant," states UPS staff. "Mr. Diaz's doctor also states that "he is very impressed with his progress". However, no one can't be prouder of his progress that Luis himself.

When asked what he does in his spare time, Mr. Diaz shares that he mostly stays at home, watching his favorite cable channel and loves listening to old school music, such as the Salsa music greats and musical icons like Michael Jackson and Diana Ross. He further shares, that when he sees old friends that are still participating in negative behaviors—, "he keeps it moving—and wishes them well"—Mr. Diaz says that this is important to his health. Following the guidance of what he has learned at UPS, is he is mindful to avoid old triggers. "Staying healthy is my responsibility."

So what's the secret to Luis' success? According to UPS staff, "words can't adequately explain Mr. Diaz", but what they can say is that, "he is one of their best participants" – "Luis is easy going, humble and a gracious, peaceful soul, He's an inspiration for many."

Please join the UPS team in congratulating Luis Diaz as our Individual of the Month!