03 Apr

Joyce Richardson

Ms. Joyce Richardson is a 60 year old single African American female. She was born in New York and lived with both parents and two sisters. Ms. Richardson never married but has one adult daughter that she is very close to and grandchildren who she loves dearly. Ms. Richardson is very family oriented and makes time to visit regularly and shows a great deal of concern for her family. Ms. Richardson appreciates the help and support from staff of Unique People Services. Ms. Richardson is a very responsible person where she keeps all scheduled appointments and always maintains the up keep of her apartment. She continues to have a pleasant smile each day with a little joke here and there where she appreciates her housing here at Hunter Apartments.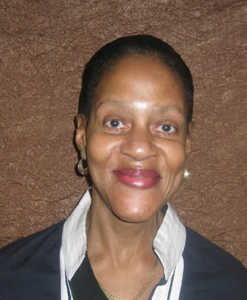 Ms. Richardson graduated from High School in New York. She stated she went to school and pursued studies in Home Health Aide services after her mother died. Also, Ms. Richardson has experience working as an office aide at the Department of Social Services but states that due to her mental illness and substance use these jobs were short-lived. At this time Ms. Richardson is not involved in any vocational program. However, Ms. Richardson has matured into a very responsible and religious woman. She has learned to put God first and is very involved in church, attending daily bible studies and regular masses on a consistent basis, and being a support and advocate to help others like herself through the ministry of her church.
Ms. Richardson has been able to maintain her sobriety and looks forward to her integration into the community on an independent level. Due to her substance use she use to have seizures but that have subsided. During Ms. Richardson's stay here at our UPS program, the staff has been able to assist and give her support in accomplishing many of her goals. She describes how being a resident of Unique People Services has really helped her nourish to have a better life, a life that is free, fruitful and worth living. Ms. Richardson states how she feels safe being in the hands of Unique People Services but knows it's time for her to move on to independent living.
Please join the UPS team in congratulating Joyce Richardson as our Individual of the Month!