03 Jul

James Williams

James Williams recently celebrated his 20th anniversary at Unique People Services. In the two decades he's been with the agency, James has "come a long way," according to staff who have watched him grow and thrive.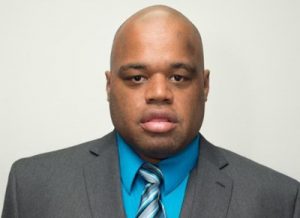 Having very little experience of living on his own, he arrived at UPS when he was seventeen. Through the supervision and quality care of direct support and clinical professionals, James has learned essential daily living skills that have greatly enhanced his independence. He's now calmer, more patient and his listening skills have improved tremendously. The warmth and compassion of agency staff helped James transition seamlessly from living at home with his mother, who he stills sees on a regular basis. She feels happy and secure knowing her son James is happy.
Opportunities for enhanced independence, productivity and community inclusion have enabled him to flourish and become more mature. James has reached many of the goals established and reviewed by UPS staff every six months: He actively participates in chores around his residence, such as loading the dishwasher, carrying grocery bags, taking out the garbage and transporting clothes to the laundry room. He has also learned how to use a washing machine and he now makes his own bed.
James' communication skills have also grown over the years. Although he is nonverbal, he is able to make his needs known by gesticulating. He taps staff on the shoulder when he's hungry or when he wants to take a shower. If he wishes to go outside, he waves his hand as if he's saying "goodbye."
The latter has become a frequent request, thanks to James' love of community outings. "He keeps busy," UPS staff says, and his activity schedule certainly reflects that! He enjoys bowling, going out to restaurants and showing off his dance moves at the Friday Night Social he attends each week.
Leading such a full life at UPS has helped teach James about structure and routine. On weekdays, he knows when it's time to attend his Day Program or medical appointments – he points to his watch to alert staff that it's time to go. When the weekend comes, James knows it's time for fun. These days, his weekends are filled with trips to area pools – one of his favorite pastimes. According to staff who accompany him, James loves the water so much that he "swims like a fish." You can be sure he'll be making plenty of happy trips to the pool this summer!
Please join the UPS team in congratulating James Williams as our Individual of the Month!