03 Feb

Gregory Butler

Mr. Gregory Butler is a 55-year-old African American who takes pride in his ethnicity as a "black and proud" man. He enjoys residing at Unique People Services residence, in the Bronx, but hopes to one day and move into his own apartment. Gregory enjoys watching the news and reading current articles to have meaningful discussions with staff and his peers.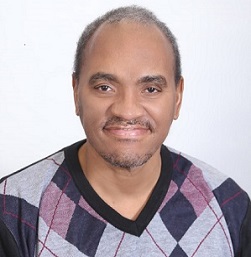 In the past Gregory had a decline in the area of emotional stability. His ability to function in social settings and his interpersonal engagement was extremely poor. Gregory's moods became increasingly unstable and he displayed signs of paranoia. In an effort to help Gregory, the clinical team at the residence met to discuss his struggles. With his best interest in mind, a formal behavioral intervention program was designed for Gregory which specifically targeted eliminating aggressive behaviors which included: verbal aggression, physical aggression, and inappropriate social distance. Weekly counseling sessions were planned and it has been evident that Gregory has made substantial progress in reducing his frequency of the targeted behaviors. Gregory continues to make progress and continues to his behaviors remain stable.
Through compassionate and empathetic care from the staff at the residence, Gregory continues to stay motivated about his valued outcomes and extending his reach for greater achievements. He is determined to live a long and fulfilled life with many new experiences to come. Gregory presently volunteers at a public school where he assists staff by wiping-down table and distributing milk cartons to the children. He continues to seek out opportunities for job readiness trainings.
Gregory continues to make progress through assistance from Unique People Services toward becoming more independent. He acknowledges and thanks staff regularly for their patience and prodding him toward a more independent life.
Please join the UPS team in congratulating Gregory Butler as our Individual of the Month!