03 Jul

Greg Butler

"It's time to focus on ABILITIES and NOT DISABILITIES."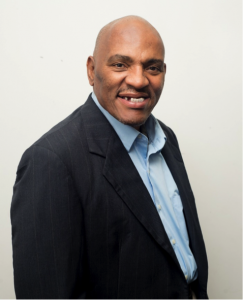 Greg Butler moved into a Unique People Services (UPS) residence almost two decades ago. Throughout his time with UPS, he has illustrated how a person's ability is stronger than their disability. That's why we're proud to name him July Individual of the Month.
When Greg arrived at UPS, the program was in its early stages. As UPS programs, services, and offerings grew, Greg has grown along with them, benefitting from every new option and making great strides in achieving success.
With the help and support of UPS staff, Greg has been able to overcome many of his challenges. When he is faced with a challenge, he is able to promptly address the issue and come to a respectful resolve with the help and support of UPS staff.
UPS staff had this to say about Greg: "Greg is aware of his medical needs and self-manages well. He regularly attends his appointments, takes his medication without prompting, and clearly knows what he needs to do."
Greg is known and loved for his very warm and outgoing personality, and he gets along well with his peers. He enjoys interacting with them and always participates in activities. Greg is described as respectful, happy and never angry.
One of his favorite activities is watching soap operas. He is such a fan he knows when they are being aired and enjoys watching them from beginning to end. He loves to help keep the residence clean and is always determined and willing to lend a helping hand.
With all of his ongoing success, Greg is proof that determination has no disability. UPS staff looks forward to his continued success.
Please join the UPS team in congratulating Greg Butler as our Individual of the Month!