03 Jan

Amber Corredor

"Remember you are the one who can fill the world with sunshine"— Amber Corredor, is a true embodiment of that quote from one her favorite Disney characters, Minnie Mouse. When asked about Amber she is described as full of joy, polite, and respectful.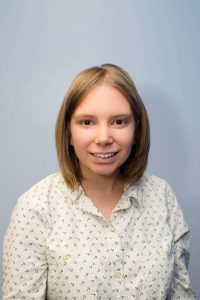 Amber came to Unique People Services (UPS) in 2016 at age 20 and currently resides in one of our Individual Residential Alternatives (IRAs) and attends a UPS day service program.

Amber loves her family and looks up to her parents. Her family is important to her and as the oldest sibling, Amber is caring and responsible. She dearly loves her siblings and this is displayed by their frequent visits together, especially during holidays and special occasions. One of her most important goals is to become more independent and be rejoined with her entire family.

When Amber arrived at UPS she was very combative, demanding, full of "sass" and unapologetic regarding her behavior. However, she has learned how to positively channel her "sassiness", is less explosive in her temperament, will apologize when wrong, and compromises well in group activities with her peers.

At the residence, she is engaging and also works well with her peers. Since living at the residence, staff has witnessed positive behavioral improvement and has noted the encouraging relationships she has with her peers. As an example, Amber is great at saving her money and is willing to share her saving with her peers. This unselfish behavior is a marked improvement from Amber who when she arrived struggled with controlling her frustration and exhibited lack of impulse control. The staff at UPS is extremely proud of her behavioral accomplishments and states that Amber has had a 360 degree positive transformation. Amber also speaks positively about her experience at UPS. She states that, she likes her new home and that the staff takes excellent care of her.

A self-described diva, she loves to get her hair styled and nails manicured. She takes great pride and care in her appearance and loves to always look her best. Amber also, loves to travel on public transportation and has great memory recall for landmarks. Amber is also an avid fan of CSI: Crime Scene Investigation. CSI follows the cases of crime scene investigators. When she can, Amber enjoys watching the show. What she likes most about the television show, is the science, the suspense, and the fun of unraveling the mystery. Another of her favorite activities is reading the newspaper. After reading an article of interest, Amber will create her own commentary column in response to the contents of the article.

Another one of Amber's favorite characters is Mickey Mouse. Mickey's creator, Walt Disney once said, "the more you like yourself, the less you are like anyone else, this is what makes you unique." Amber is a pure example of the uniqueness he speaks of– and what can be accomplished with the the right support, self-determination and belief in yourself!

Please join the UPS team in congratulating Amber Corredor as our Individual of the Month!