28 Mar

2050 GRAND CONCOURSE – Now Open

We are so glad to announce th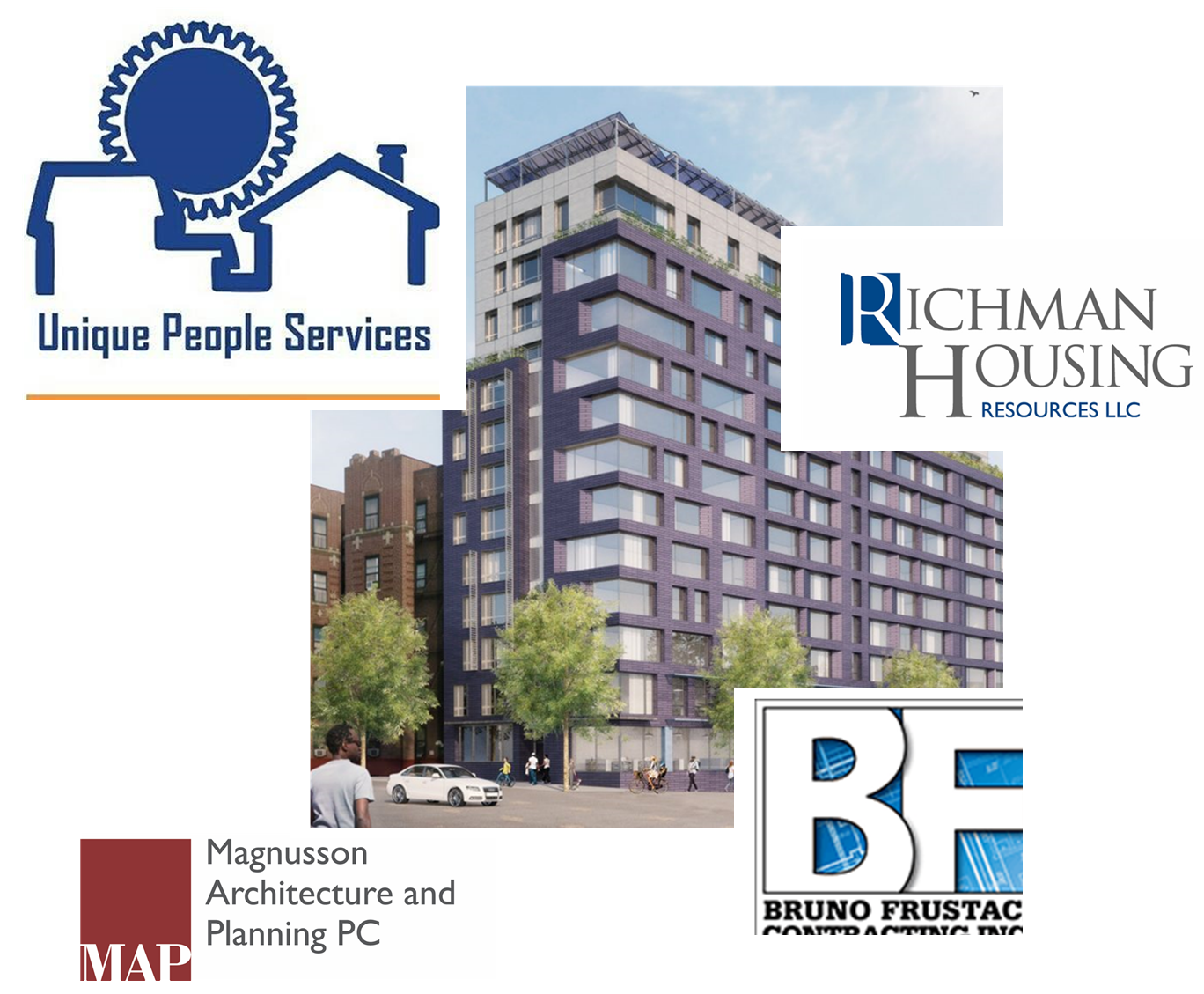 at our most ambitious endeavor, 2050 Grand Concourse, is opened and ready to house those individuals and families who are most vulnerable and most in need in the Bronx.  Located in the Mt. Hope-Fordham-Tremont community of the Bronx, the 13-story building is approximately 87,000 SF and is a blended population and mixed-income building with 96 apartments serving low and moderate-income households as well as provide single adult supportive housing apartment units. As a LEED Gold, sustainable development, 2050 Grand Concourse will provide apartments for low-income households being priced out of the area, bring higher-earning families into the area, and leverage the spending power of 50 UPS employees (including eight buildings and support service staff for the residential portion of the building) to invigorate local businesses.
UPS chose Richman Capital as the syndication partner for the 2050 Grand Concourse project.  Founded by Richard Paul Richman in 1986, to syndicate and develop affordable housing.  Since its inception, the Firm has grown, diversified and evolved. The Richman property portfolio is located in 49 states, Washington, DC, Puerto Rico, Guam and Saipan. In addition to being one of the nation's largest affordable housing participants, today the firm is an active developer of top of the market luxury rental apartments in Florida, California, Texas, Colorado and the Northeast. Its staff has the expertise in-house to execute all phases of the businesses: land acquisition, process governmental approvals and entitlements, design and construct properties, arranges equity and mortgage financing for itself and its clients, and conduct long term asset and property management.  The Firm intends to maintain its leadership in creating innovative developments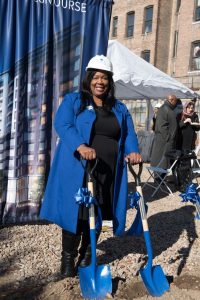 and financial structures. The Properties it develops are designed with a concern for the environment and the communities in which Properties are located. It's the company's diverse portfolio, concern for the environment, and its expertise in syndication that confirmed UPS' desire to partner with Richman Capital for the 2050 Grand Concourse supportive housing project. Their commitment to diversity is demonstrated by the fact that 54% of our staff are minorities and 46% are women. This diversity also can be seen in their property portfolio, from luxury rental apartment to affordable housing sector, Richman Capital has a major presence.
Magnusson Architecture and Planning (MAP) was the architectural designer of 2050 Grand Concourse supportive housing project. They are a purpose-driven firm, Founded in 2003. MAP has completed over 100 affordable, supportive and senior housing developments, comprising more than 12,000 new homes. MAP believes preserving existing affordable housing and establishing new affordable units through subsidized rehabilitation is critical both for social and environmental impact. As the design team of UPS' 2050 Grand concourse, the project meets Leadership in Energy and Environmental Design (LEED) Platinum certification, currently scoring 84 LEED-H credits. MAP incorporated several innovative strategies to promote whole building environmental well-being, sustainable site development, water savings, energy efficiency, material selection, and indoor environmental quality. 2050 Grand Concourse, designed by MAP, employs high-performing, healthy, and sustainable strategies, exemplifying what can be achieved and replicated with similar building conditions and comparable neighborhood fabrics.
The partnership of UPS and Bruno Frustaci Contracting established the newly constructed supportive housing edifice. Bruno Frustaci Contracting provides superior project management and general contracting services to a diverse client base in New York City. Their leadership possesses more than 40 years of experience in the industry. They are regarded as one of the leading construction companies in New York City. That background includes strong relationships with a vast array of top professionals in all trades. Bruno Frustaci Contracting's, expertise lays in the public sector of New York City with projects in new construction, multi-unit gut rehabilitation, and landmark properties. It was this experience that they brought to the UPS 2050 Grand Concourse project.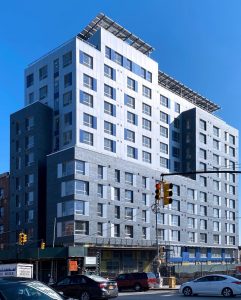 Unique People Services is extremely happy at the completion of this project, not  because of the accolades this building has received but because, as an integrated housing residence, 2050 Grand Concourse will  empower New Yorkers to improve their financial security, household stability and address the various social determinates of health in support of strong families and communities which as many of you know is the foundation of the mission of UPS.   The residential development will includes an on-site laundry opening onto a landscaped outdoor terrace in the rear yard, a community room on the 11th floor with open landscaped garden terrace, and a bicycle storage room in the basement. The community facility component on three levels will house the relocated headquarters and social service programs for Unique People Services as well as community amenities for area residents and organizations.