03 May

Steven Rouse

"Never give up, there is no such thing as an ending. Just a new beginning".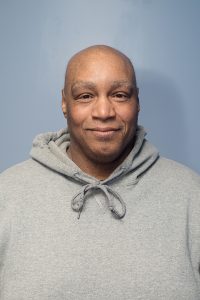 When Steven Rouse moved into a Unique People Services (UPS) residence almost three years ago, he was determined to set a path towards a new beginning. Since his arrival, he exemplifies how perseverance can aid in a healthy new beginning. That is why he was selected as our May Individual of the Month.

When Mr. Rouse arrived at UPS, he had a long history of abusing substances and behavioral problems, both of which had a negative impact on his life. Mr. Rouse experienced incarceration, and numerous hospital stays due to his behavioral issues and not taking his medications as prescribed.

Upon admittance into UPS, Mr. Rouse was placed on a strict protocol. He was enrolled in an Assisted Outpatient Treatment program and as a result, has made great strides in achieving his goals.

With the help and support of UPS staff, Mr. Rouse has been able to overcome many of his challenges. He has been able to maintain his sobriety and is also capable of successfully controlling his temper. Mr. Rouse has learned, through the help and support of program supervisors, to manage his anger correctly. As an example, the technique that has worked best for him is that, as soon as he has calmed down and is thinking clearly, he expresses his frustration in an assertive but non-confrontational way. He states his concerns and needs clearly and directly, without hurting others or trying to control them. This method has worked for him and allowed him to also move forward in his progress.

Recently Mr. Rouse graduated from a MICA program and continues to attend weekly. He is no longer required to participate in the Assisted Outpatient Treatment program, because facilitators all agree, that he was doing exceptionally well and felt that because of his successful self-management of his treatment, this was no longer necessary.

Staff states that, "Steven is aware of his mental health and medical needs, and that with proper care, many of the challenges can be managed. His current success is because, without prompting, he regularly attends his appointments and takes his medication.

Steven has a great relationship with his peers. He enjoys interacting with them and always participates in activities. If asked about Steven, he is described as thoughtful and very pleasant. Steven is described as also having a million dollar smile that can warm the heart of anyone he encounters.

With all of his ongoing success, Mr. Rouse has developed a set of personal goals, one of which is to move on to independent living. UPS staff looks forward to helping him achieve them all, as he continues on his path towards a new beginning.

Please join the UPS team in congratulating Steven Rouse as our Individual of the Month!