03 Jun

Ramon Buduen

When you talk about Ramon Buduen, the words "social butterfly" immediately comes to mind. He's quick to greet staff as soon as they walk through the door, or to chat up his barber during a haircut. Ramon's personality has truly blossomed at Vyse Ave, the UPS residence he's called home for nearly 20 years.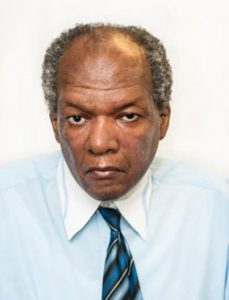 If there's a fun activity taking place, Ramon is usually front and center, enjoying barbeques, pizza parties or simply watching cartoons alongside other housemates who have become like brothers to him. But it's in the community where Mr. Buduen particularly thrives.
Supervisor Elizabeth Paredes explains, "Participating in his Day Habilitation program has helped him to achieve some of his favorite activities and learn new activities so he can become more independent." Earlier this month, Ramon made a colorful mask at Day Program during arts and crafts, proudly showing off his creation when he returned home. He also reads and can write his own name.
Ramon's independence particularly shines through during outings to the grocery store. "When we go shopping, he chooses what he wants to purchase and pays for it," Elizabeth, DSPI says.
Come mealtime, Ramon eagerly helps clear the table and rinses off his plate. He never hesitates to lend a helping hand, especially during laundry day. "Ramon helps us bring the basket upstairs and folds his own clothes," Elizabeth points out. These are all things he didn't do when he first came to UPS. He has grown significantly over the years.
When he's not shopping or helping out at home, Ramon is on one of the many social outings organized at UPS. Movies and trips to the Bronx Zoo are among some of his favorites, but bowling is right up his alley. "Ramon likes to bowl with Charlie, one of our other individuals," Elizabeth says, "and last time, he bowled a strike!"
On Sundays, Ramon dons a suit and attends church, accompanied by a Vyse staff member. "If Ramon wants to go somewhere, we make it happen," Elizabeth says. "He even wants to go to Atlantic City."
Wherever Ramon goes next, you can bet he'll be there with a smile!
Please join the UPS team in congratulating Ramon Buduen as our Individual of the Month!