YVETTE BRISSETT-ANDRÉ, MPA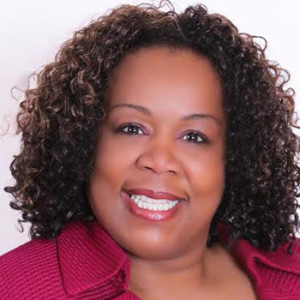 Yvette joined Unique People Services (UPS) in 2008. She oversees the organization's budget of $36 million and a staff of over 300 employees. She is responsible for executive planning, contract management and real estate negotiations. Her expertise includes over 20 years of experience in the areas of finance and budgeting, program development, contract negotiation, low-income housing development and proposal writing. Yvette ensures that the agency's programs are well funded and operate at effective levels of service.
Yvette Brissett-André brings to Unique People Services a wealth of knowledge regarding federal and state funding regulations through her work with the New York State Office of Mental Health, New York City Department of Homeless Services, Office for Persons with Developmental Disabilities, and the New York City Department of Health and Mental Hygiene, among many other government funding sources.
Her quest and success in acquiring awards of new contracts for the agency has proven to be one of her hallmarks, thus establishing a position of creating opportunities with a continuum of care for the benefit of individuals with special needs. Under her leadership, UPS has grown from a $16 million company to the present $20.6 million and has received several contract awards as a result of winning grant proposals. These include funding from New York City Department of Health and Mental Hygiene under the Ryan White HIV/AIDS Program, additional funding through Human Resources Administration HASA Scatter Site, a Broadway Cares National Grant to assist individuals with emergency support services at Crown Residence and a Community Revitalization Program grant that allows UPS to buy foreclosed properties.
Over the years Yvette has worked with community officials and boards in the agency's program service areas throughout the Bronx, Manhattan and Queens. She is a member of the executive team of Fortune Society, serving as the Treasurer for the board and past treasurer of Adolescent and Family Comprehensive Services in the Bronx.
Yvette is instrumental in initiating the agency's first major fundraising strategy and public relations campaign. With full support and leadership from the Board of Directors, she is at the forefront of the development and implementation of these two ambitious achievements. Under the fearless leadership of Yvette, in 2015, UPS opened Lynn's Place their first development for low-income New Yorkers.
Yvette holds a Master's degree in Public Administration from CUNY/Baruch and a Bachelor's of Science from SUNY/Plattsburgh. She is a National Urban Fellow and was one of the first participants in their America's Leaders of Change program.