ROSEMARIE GOODEN, CPA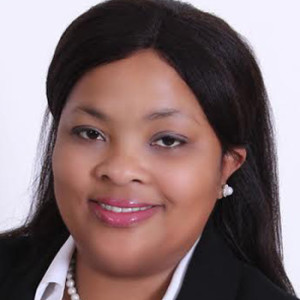 Rosemarie Gooden, CPA joined Unique People Services (UPS) in August 2013, as the Chief Financial Officer, with direct responsibilities for the Finance, Purchasing, Human Resources, and Information Technology functions of the company. With diverse expertise in finance, budgeting and financial analysis, she manages the organization's budget.
Prior to joining UPS, in her capacity as Director of Finance, she was directly responsible for financial analysis, budgeting and statements preparation for the Board of Directors and other Committees within the organization. Rosemarie also served as Senior Audit Manager with responsibilities of OMB A-133 audits, government auditing standards, budgets and statement analysis, internal controls, and review of consolidated fiscal reports.
A CPA, licensed in the states of New York and New Hampshire, and a member of the New York State Society of Certified Public Accountants, she holds a Bachelor's Degree in Accounting and Economics from the University of the West Indies.
Bringing her wealth of experience gained as an Audit Manager in not-for-profit accounting to Unique People Services, Rosemarie aims to improve the financial operations, and technological processes of the company, to ensure it remains current in today's robust economic and informational age.