CHRISTINE NAPOLI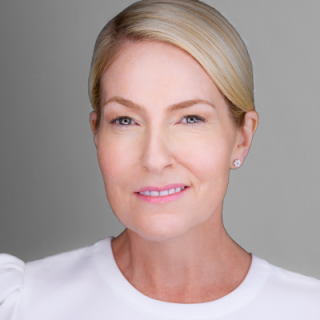 Christine is a veteran of NBCUniversal with over two decades of progressive financial and operational experience, across diverse business units including Sales, Broadcast Operations and News. Her most recent role there was as CFO of Peacock and a key member of the management team that launched the service.
She began her career at Price Waterhouse where she earned her CPA license as an auditor in the financial service industry practice.
Christine earned a B.S. in accounting from Binghamton University and an MBA from NYU Stern School of Business.
She lives in New York with her daughter where she practices yoga and is still trying to play tennis.
She is currently an independent contractor for the State of New York and provides in-home support to autistic children. She focuses on their cognitive, communication and social-emotional skills. She is skilled at adapting the content, teaching methodology, and delivery instruction to meet the appropriate needs of each child.

The strides she has made have been acknowledged through her numerous awards and growing responsibilities at the schools in which she taught. Ms. Downing has held a number of professional positions throughout her career. During her years as an educator, she worked as a crisis intervention teacher, an inclusion teacher, a school-based coach, and a parent coordinator.

Deborah is also a passionate civic leader, who helps to foster innovation and lasting organizational change, with organization such as the Metropolitan Chapter of Jack & Jill of America, Inc., where she has served as a Teen Advisor and Co-Chair of their very successful Annual Gala, and a member of the Rainbow Yacht Club. She has also volunteered on campaigns for both judicial and political candidates.

Ms. Downing holds a Master of Science, Special Education from the City College of New York and a Bachelor's of Science in Elementary Education with a minor in Psychology at Lesley College in Cambridge, MA. Deborah also holds a New York State Permanent Certification in Special Education.