02 Mar

Derrick Marable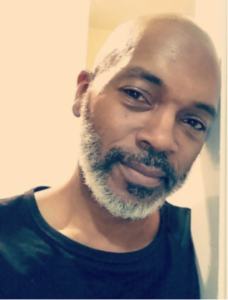 After years of struggling with numerous challenges, Derrick Marable knew something had to change. That is when he found the compassionate care of Unique People Services (UPS). Mr. Marable came to Unique People Services (UPS) in 2015, in need of safe living conditions and medical support. When he arrived at UPS, his personal objective was to achieve a solid structure through goal-setting and maintaining a regular medication regimen. As a participant in our Scattered Site Housing Program, he has done just that!
Once accepted to UPS, Derrick never looked back at his old lifestyle. With the help of his case manager, he created and followed a strict self-directed regimen of mental and physical wellness. He shares, "I'd tried several different programs, but this was the first time I found a program that provided the multitude of services UPS had to offer. I wasn't sure what to expect, but from the moment I walked through the doors, I felt welcomed."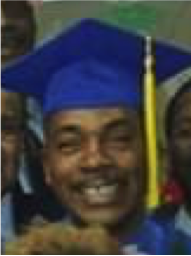 That welcoming spirit helped to propel Derrick in the direction of helping others as well. He was determined not only to change his life, but to also help others successfully overcome their own personal struggles. With the support of his UPS case manager, Derrick diligently worked researching various training programs. Finally, Derrick decided to start training with a New York City based nonprofit that fights for legislation to ensure that all people living with chronic illnesses have access to lifesaving services. After a rigorous interview process, he started a three-month job-training program with the organization. Upon graduation, Derrick began working in one of their retail stores. After a few months, because of his hard work, determination, and success, he was then enrolled as a trainee in another of the organization's programs and had the honor of becoming a peer mentor. "This was such an exciting time in my life," he shares.
Always seeking self-improvement, Derrick pursued additional studies, enrolling in a writing class and a Music, Mind and Healing program. "I love finding ways that I can grow as a person. I am a long way from where I use to be, and I want to continuously grow and touch people's lives along the way." Derrick also touches people through music and his beautiful voice. As a member of the historic First Corinthian Baptist Church in Harlem, Derrick is a soloist in the church choir. Most recently, he performed at the Brooklyn Academy of Music with the church choir and sang a solo in front of a sold out crowd. During that event, someone invited him to sing at the Martin Luther King Day halftime event at the Barclays Center, home of the Brooklyn Nets. "That was two blessings in one day!" Derrick beams.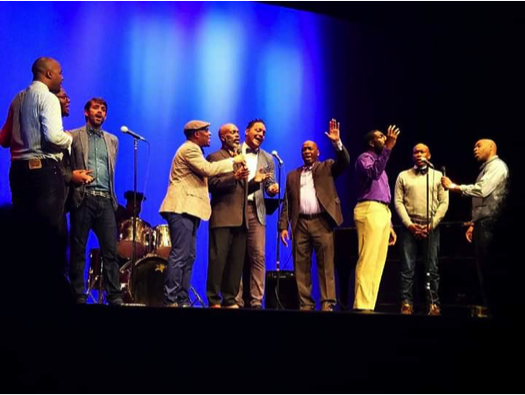 His UPS case manager is extremely proud of all of his accomplishments. "Although Derrick has a full schedule, he has always made himself available for his monthly home visits. Derrick is an exemplary program member," she states.
After two years of being with UPS and receiving guided support and resources, Derrick is experiencing the life he always knew he deserved. In his career, Derrick has gone from trainee to lead salesperson and is currently in an elite management-training program. Most importantly, he is talking care of his health. "For the first time in my life, I am experiencing a genuine, authentic community of love and support at UPS. With the support of UPS, I have been able to live my life like it's golden!
Please join the UPS family as we congratulate Derrick Marable on his awesome accomplishments and his selection as our Individual of the Month! Mr. Derrick Marable YOU ARE AN INSPIRATION!