03 Jun

Charles Farulla

Charles Farulla has called Unique People Services home for nearly 20 years. In the two decades he's been with the agency, staff have watched him flourish and become more independent – a ray of light for everyone who has the pleasure of meeting him.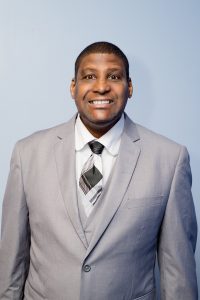 When you ask direct support professionals to describe Charles (or Charlie, as they affectionately call him), the first thing that comes to mind is how helpful he is. He makes his bed without being asked, and loves to assist staff around the kitchen. Charlie's take-charge attitude also shines through on laundry day. If he happens to find a price tag still attached to a shirt, he knows to remove it immediately. Once clothes are washed and dried, he's quick to fold them – an activity he performs "perfectly," according to UPS staff.
Outside the residence, Charlie is equally active. He has become staff's go-to person for pushing a shopping cart or packing grocery bags. He truly thrives in the community, especially when it comes to sports. Charlie enjoys bowling, swimming, and even played for a basketball team. The experience taught him about teamwork, while enhancing his socialization and coordination skills. Charlie is now enjoying new recreational activities, meeting new goals and strengthening his daily living skills. His most recent achievement has been learning the value of money. Charlie can now identify dollars, nickels, pennies and dimes.
Over the years, Charlie's communication skills have also improved tremendously. He makes his needs and desires known to staff, especially when it comes to his favorite foods. If he sees a picture of a pie in a magazine, it isn't long before he shows the photo to staff and requests the tasty treat!
Charlie's grooming habits are also exceptional. He showers and dresses himself, and won't leave the house until his outfit is just right. He makes sure his shirts and vests match nicely, exhibiting a fashion sense that many staff find impressive.
Whether he's dressing to impress or lending a helping hand, Charlie's enthusiasm and determination are infectious to anyone he meets!
Please join the UPS team in congratulating Charles Farulla as our Individual of the Month!