08 Aug

A Few Months and Counting!

Electricians, iron workers, carpenters, painters and plasterers have been hard at work at Lynn's Place, as the grand opening date inches closer! UPS' first affordable housing complex will officially open its doors this fall we can't be more excited!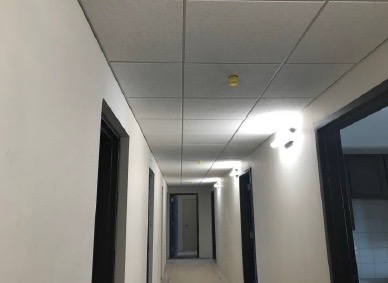 Kitchen cabinets, doors, cookstops, light fixtures, acoustic ceiling grids, low voltage wiring and intercom connections continue to be installed, while elevator work and rear yard concrete paving remain ongoing.
Phone lines are also being installed at Lynn's Place, with line activation scheduled for two to three days after construction sign-off. Solar specialists will soon begin coordinating the installation of solar panels on the roof, following the installation of the building's generator (pending DOT permit approval). Mailboxes are now installed in the lobby.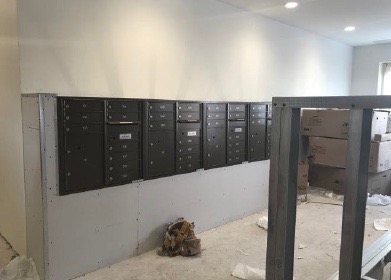 Throughout this truly meaningful endeavor (a project several years in the making!), we have been fortunate to encounter an array of support – from our generous funding partners to the outstanding contractors at Procida Construction Corp. Our supporters have been instrumental in making Lynn's Place a reality, and for that, we are extremely grateful.
It has been an exciting journey for us, as we prepare to begin a new chapter in our agency's history, one that will impact the lives of dozens of low income New Yorkers and mentally challenged individuals.
Let the countdown begin!